For weeks, I have gone by this field of wildflowers and admired it, but I never had my camera with me. When I noticed the farmer was beginning to cut it (I have a feeling the flowers were being baled along with the tall grass to become food for cattle), I went home and grabbed my camera.
The field is really nothing too special, but it does contain these sweet little flowers that catch my eye every year.
They were called "corn flowers" by my grandmother but Ragged Robins by my friend Anne.
I love spring. I love walking down a country road and smelling the sweetness of our Honeysuckle. It is everywhere this year, especially along fence lines.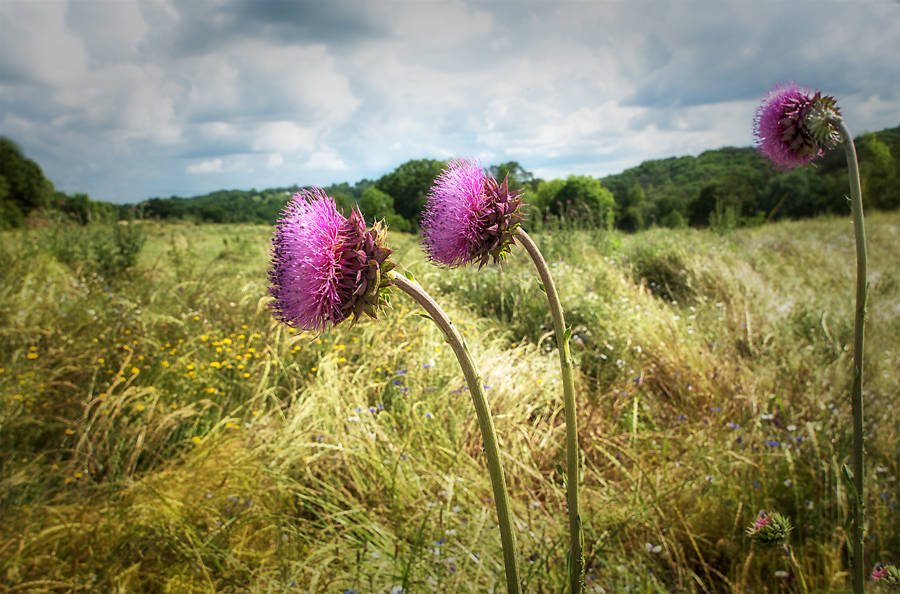 I never realized thistles appeared so early. I'm always drawn to them and usually, I get into trouble—like ant beds—in photographing them. This year we have roadside fields of these everywhere.