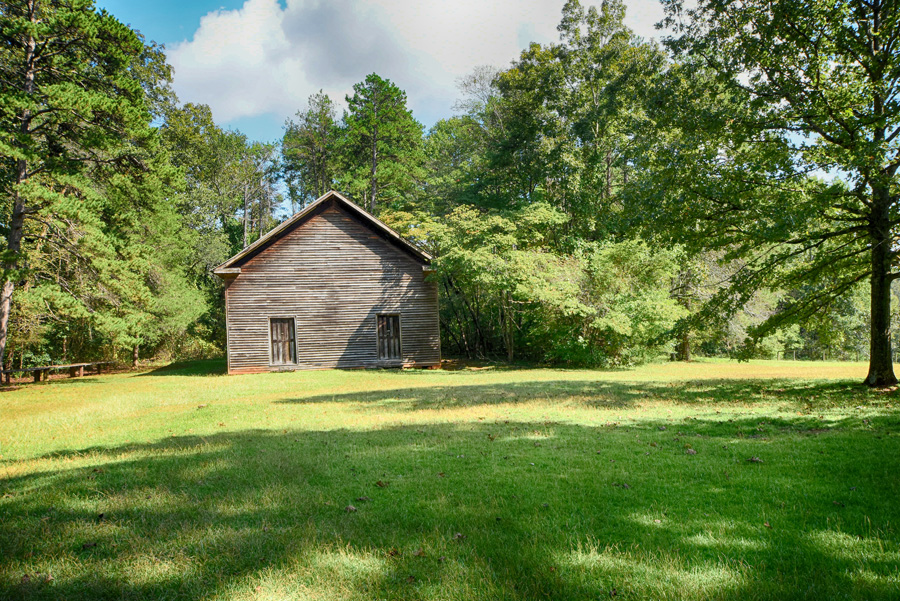 A couple of weeks ago, we found Mt. Olivet Methodist Church in Banks County. As I chase down these old rural churches, I'm rediscovering my love for "all things" history. It's just fun looking back and also learning a little bit about the people, who lived in the communities surrounding these old houses of worship.
Recently while talking to friends about Mt. Olivet, I learned that a family in Stephens Country has strong ties to its founder. In fact, I had dinner with two brothers, whose relatives are from the Ragsdale family, and they knew all about Mt. Olivet and the mill near the church. Small world filled with lots of fun moments.
The Reverend Francis Marion Ragsdale was the fourth son of Michael Ragsdale, one of the earliest settlers in Banks County, whose family migrated into Georgia from Virginia. He was born in 1822 and named after one of his father's heros, Francis Marion, the "Swamp Fox" in Revolutionary War.
Marion was quite an entrepreneur and listed in the 1850 census as a mechanic and was an assistant to the person who  operated the mill down below the church. Water for the mill was supplied by Nail's Creek.
The church and the mill were purchased in the 1960's by its present owners. Significant repairs were made to both structures. It's  now used periodically for weddings and religious services.
Each year on the last Sunday in May, Old Fashioned Day is held at Mt. Olivet. Dress in period clothing and bring some fixings for dinner on the ground. Thank you Stewards of Marion Ragsdale's vision. What a service you have done for us all.
Anne and Pat have seemed to enjoy our searches. Pat "mans" the GPS and Anne usually drives.
The well-worn steps at Mt. Olivet  show plenty of use.
Rev. Ragsdale purchased the mill and 257 acres of land from his father in 1853. It began operation in November that same year during the Civil War. Its millstones were made in France (!) and brought into Savannah, Georgia, by a blockade runner to bypass the U.S. Navy guarding the port. They were then transported from coastal Georgia and installed at the mill.
While it's wheel no longer turns, Ragsdale Mill is strong and steady and here to last many more years. It's located on Mt. Olivet Road north of Homer (you can look it up for directions). While it sits on private property, a sign on the fence tells visitors they are welcome—just let the family know you are here.
It's often used as a wedding venue. The day we were there, a family reunion was in full swing on the grounds. We must have looked like "pretty cool" people because we were invited to "come on in!"