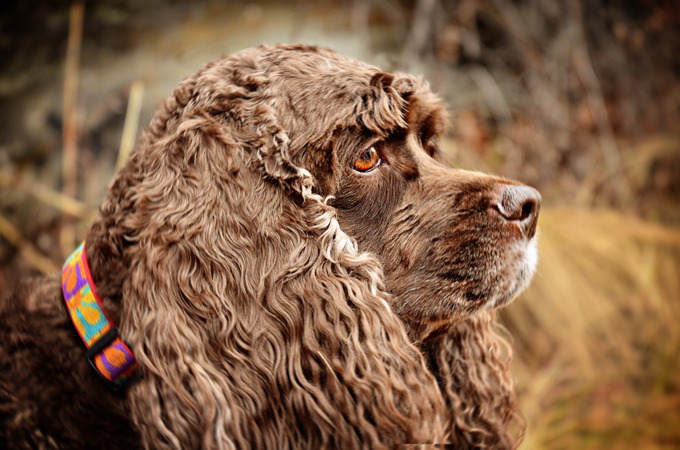 I love being out with the camera on gray days. We're hearing that the weather is going to turn really bad with the temperature dropping to six degrees. This is when I love to head out with the camera. Somehow, the colors pop and the woods are richer. Maybe life is richer, too. I think Cocoa enjoys the winter a lot. It's not as hot in northeast Georgia, and she can simply run and be a dog—a wild dog.
She can overlook the land below her and wonder what animals are stalking around. We both love the wildness and freedom of this place.
Sandy at Dog School 101 would love this photo. I love it and just want to walk up to her and give her a big hug.
She's hunting for little wild things in the high grass. I guess life can get better but for me this is pretty much the best it can get unless there is another Jack London adventure that we need to follow.