These little reindeer are in place in the Toccoa house. They are awaiting Chipley's return. Sad that the sunroom is empty but the rest of the house is still pretty full.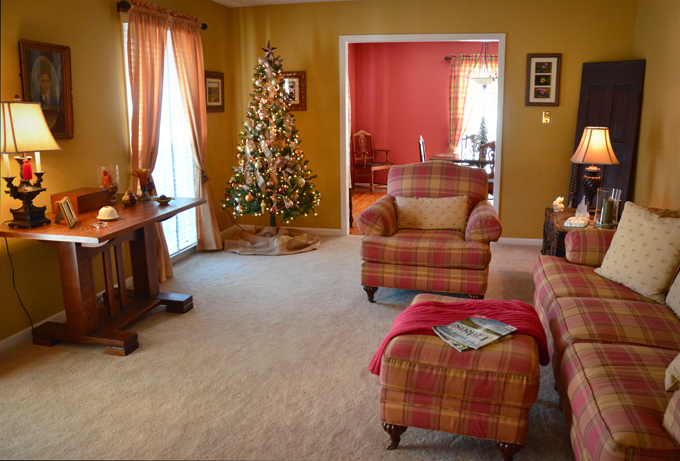 Livingroom is put back but the tree is not real. No one there to water it during the week! I love this house, still.
Dining room has a smaller table it is still welcoming and offers plenty or room for friends. We just all gather around it.
Kitchen into den. My dad's mother's baking table is in the place where the old chapel bench once was. I think I like this a lot better. The dogs are just at home here as any place. In fact, I think this house is their favorite because the yards have so many animals and sniffs.

I forgot to mention that there is now a cow over the fireplace! Chipley inspired!!!