I dont' know what got into me, but I just stopped and met the owner of Strickly Neon. After a few minutes, we realized that we knew many of the same landmarks in Atlanta. Actually, he knew them even better because many were places he had made neon signage for. Mary Mac's Tea Room, the CNN huge red logo, along with the Coca Cola sign at Pershing Point (moved to Peachtree Street at Five Points in Downtown Atlanta) just to name three.
Kevin has been making neon signs since he was in his teens and while he's living in Toccoa now, he continues to design and make signs for companies around the world. At one point, his company was located in part of the Turner buildings near West Peachtree. I lived on West Peach for awhile. Interesting.
Of course, he had to show me an Indian Motorcycle sign that he was working on. My dad rode an Indian when he was young.
Then there was the antique Ford sign before the neon "goes on."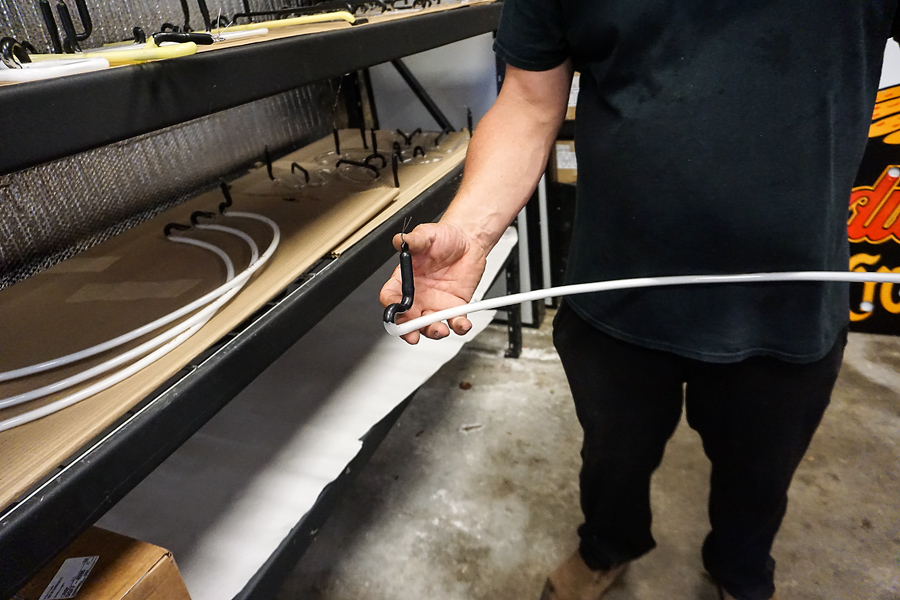 With heat and a torch, he bends and works the glass until it fits his designs.
Really, all I came in for was to rent a UHaul Truck, and I left knowing a new friend. Sort of nice.